Bona Verba from the Headmaster 
Over the past month, I have been meeting each Tuesday with our faculty at our newly minted John Senior Seminar Room at the Fra Angelico Arts Center on campus. As you might imagine, teachers coming together from various other schools, cities, and states to prepare for an inaugural school year at a newly formed school is quite an undertaking. Despite the inherent difficulty of the task, Cincy Classical teachers are rising to the occasion—and with a singular goal in mind: to provide the best possible classical liberal arts and sciences education for our students, at every grade level.
Each Tuesday, we have come together to discuss the mission of classical education and how that mission might specifically play out at Cincinnati Classical Academy through our 
Hillsdale College K-12 curriculum
, our "tried and true" instructional methods, our daily routines and procedures, our extracurricular programs, and our athletic teams. What we're doing, in fact, is establishing a school culture designed to form our students in moral character and civic virtue; to educate our students to read well, to write well, and to reason well; and to provide them with a safe and orderly environment in which our students – all students – will be given the opportunity to flourish amid the true, the good, and the beautiful.
We plan on doing that by providing a structured routine to model respect for the learning environment; inculcating lasting virtuous and respectful habits; teaching students orderliness, responsibility, self-government, proper comportment, and courtesy; and introducing an ambitious standard for students so that they will be proud of their progress and accomplishments!
Our school culture plan does not focus solely on what happens in the classroom. School culture extends to extracurriculars, athletics, and community events. Because we desire our students to be well-rounded, we believe in providing them opportunities to be a part of great sports programs and athletics teams. Sports foster teamwork, build community, and further the pursuit of a formation in virtue, especially perseverance and humility. Our students will be pursuing that on the volleyball court and on the cross country course this fall sports season — learning to win with humility and to lose with dignity and grace. Further, we are offering them the opportunity to be formed in physical discipline through our Taekwondo martial arts program. 
Of course, it's not just sports. We also believe it's important to provide a leisurely way to deepen our students' understanding of our curriculum and to hone their practice of our core virtues. To that end, we're also offering an arts guild, a gardening club, a classical choir (Schola Cantorum), a musical drama program, a service organization, and a chess team—for starters! These extra-curriculars enrich individual student lives by fostering friendship, competition, and confidence.
I know I speak for each member of our dedicated faculty when I say we're looking forward to coming together to help students to know the truth, to do the good, and to love the beautiful! As always, we are grateful for your assistance!
Curate, ut valeatis!
Michael Rose, Headmaster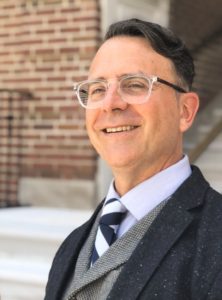 Mr. Rose has taught various courses at Brown University, Cincinnati Moeller, and The Summit Country Day School. As a part of his degree work in education, Mr. Rose's research interests included the Great Books curriculum, the Paideia teaching method, and the "effects of emerging digital technology on student reading, writing, and researching." Read More