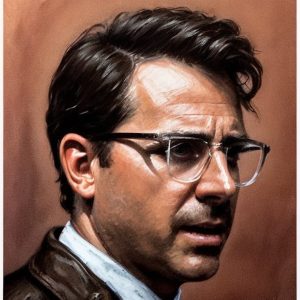 Headmaster | Fifth Grade Literature
Bachelor of Architecture (DAAP | University of Cincinnati) 
Master of Fine Arts (Literary Arts | Brown University)
Master of Education (Secondary Education | Xavier University)
Ohio Principal Licensure (Educational Administration | Xavier University)
Certificate of School Management & Leadership (Harvard Business School)
Mr. Rose has taught various courses at Brown University, Cincinnati Moeller, and The Summit Country Day School. As a part of his degree work in education, Mr. Rose's research interests included the Great Books curriculum, the Paideia teaching method, and the "effects of emerging digital technology on student reading, writing, and researching." He has considered himself a lifelong student of the classical liberal arts ever since studying abroad at Aristotle University in Thessaloniki, Greece, where he learned to pursue the good, the true, and the beautiful. A former journalist and professional writer, Mr. Rose's articles have been published in more than two dozen venues including The Wall Street Journal and New York Newsday. His book, The Art of Being Human: What Old Books Have to Tell Us (and Warn Us) About Living in the 21st Century, was recently published by Angelico Press (Brooklyn NY, 2023).
"Beauty will save the world."
Fyodor Dostoevsky, The Idiot
Are you an educator interested in teaching at Classical?
Join us in helping children to become intelligent, curious, and responsible young adults.