The inaugural event for our Speakers Series took place on March 14. We will hold a second event this Spring. Details are forthcoming!
Education and the Cultivation of the Moral Imagination
Tuesday, March 14, 2023 at 7:00 PM in the Sojourner Truth Auditorium
What is the moral imagination, and why is it so important?
Why is the moral imagination requisite for the education of our children?

What is character?

Why is character formation essential for a classical education?

How are moral imagination and good character related?

How do we cultivate them?

Why is character formation essential for a classical education?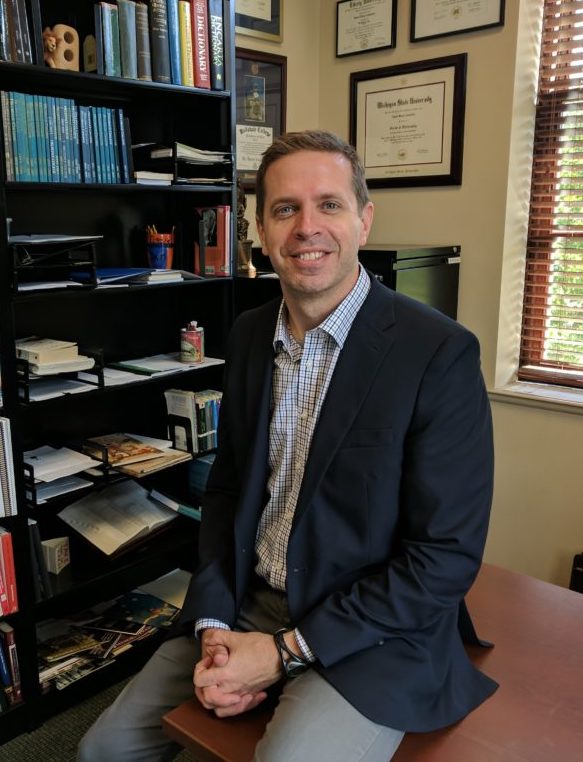 Dr. Daniel B. Coupland is a professor and chairman of the education department at Hillsdale College, the dean of Hillsdale's Graduate School of Classical Education, and Hillsdale's former dean of faculty. In 2013, Dr. Coupland was named Hillsdale College's "Professor of the Year." In 2016, he was a Resident Scholar at the C. S. Lewis Study Centre in Oxford, England. In 2017, Dr. Coupland received the Emily Daugherty Award for Teaching Excellence. He is the former editor for the Journal of the Society for Classical Learning. He currently serves as an advisor to the Barney Charter School Initiative, and he sits on the advisory board for the Institute for Classical Education. His research focuses on classic children's literature and English grammar instruction. He is a co-author of our English grammar curriculum, Well-Ordered Language: The Curious Child's Guide to Grammar published by Classical Academic Press.
About the Veritatis Splendor Speakers Series
Through the Veritatis Splendor Speakers Series (Latin for "Splendor of Truth"), CLASSICAL will be inviting nationally recognized speakers to address thought-provoking topics related to our mission of promoting moral character and civic virtue through a content-rich education in the classical liberal arts and sciences. The aim of the speaker series is not merely to deepen the knowledge and involvement of CLASSICAL's immediate school community, but also to educate and engage the community at large.