Bona Verba from the Headmaster 
I spent the past week in Hillsdale, Michigan, with our faculty and staff, establishing a culture of collaboration and collegiality that will serve our students well. Each year, Hillsdale College offers a Summer Classical Education Conference for all employees of the Hillsdale K-12 member schools—like Cincy Classical. Not only were we able to come together as a faculty for the first time, we were also privileged to learn from some of the best classical educators in the country and meet some of our counterparts from other schools in the network—from southern California to south Florida. I thought you might enjoy reading a few reflections on the conference from some of our faculty members:
I certainly echo all these sentiments. Our faculty is an impressive bunch! They are each coming from different schools, bringing with them diverse educational backgrounds, interests, and teaching experience. But all of them are enthusiastic life-long learners dedicated to the mission of Cincinnati Classical Academy: to develop the minds and nourish the hearts of our students through a content-rich curriculum in the classical liberal arts and sciences, with instruction in moral character and civic virtue. They are fully committed to making this inaugural year a huge success by providing a high-quality classical education for each and every one of our students.
In future weeks, I will discuss some of the salient topics covered at the Hillsdale Conference, such as "forming the moral imagination," "authentically classical pedagogy," and "discipline from the heart"!
Curate, ut valeatis!
Michael Rose, Headmaster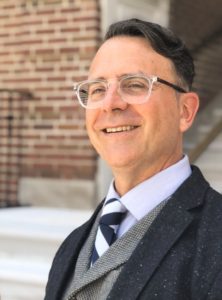 Mr. Rose has taught various courses at Brown University, Cincinnati Moeller, and The Summit Country Day School. As a part of his degree work in education, Mr. Rose's research interests included the Great Books curriculum, the Paideia teaching method, and the "effects of emerging digital technology on student reading, writing, and researching." Read More