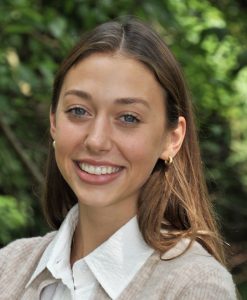 Bachelor of Science (English with a minor in Biology | Hillsdale College)
Miss Hedrick is native to the foothills of Albuquerque, New Mexico, and is eager to explore the Queen City after graduating from Hillsdale College in May. Hillsdale's liberal arts curriculum and skilled professors demonstrated the beauty of education to Miss Hedrick and stirred her ambition to become a lifelong learner and teacher. Her focuses in English and Biology have inspired her deep loves of literature and science, and she looks forward to engaging with these subjects among others within CLASSICAL's fourth grade curriculum. During her undergraduate studies she found a particular interest in British Renaissance and American modernist literature as well as wildlife science. Miss Hedrick's extracurricular interests include photography, art, and exploring the great outdoors. She joins the growing faculty with excitement and assurance in CLASSICAL's sound mission "to develop the minds and nourish the hearts of our students."
Let us build memories in our children,
lest they drag out joyless lives,
lest they allow treasures to be lost because
they have not been given the keys.
We live, not by things, but by the meanings
of things. It is needful to transmit the passwords
from generation to generation.
Antoine de Saint-Exupéry, "Generation to Generation"
Are you an educator interested in teaching at Classical?
Join us in helping children to become intelligent, curious, and responsible young adults.