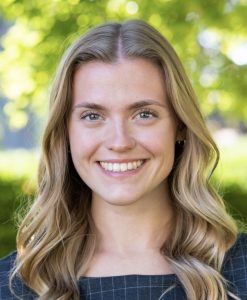 Bachelor of Arts (English with Classical Education minor) | Hillsdale College
Miss Kelley grew up in West Michigan, where she enjoyed spending many summer days at the lakeside. Her appreciation and gratitude for the classical education she received in high school drew her to Hillsdale College, where she completed an English major and classical education minor. Throughout her college years, she grew to love Victorian-era British literature, romantic poetry, twentieth century American authors, and classical pedagogy. While she felt called to the field of education as early as high school, Miss Kelley ultimately decided to pursue a career in education after taking classes such as Classic Children's Literature for her minor, interning at the Hillsdale College K-12 Education Office, and observing a variety of lower school classrooms at Hillsdale Academy. These experiences furthered her love of learning and revealed to her the tremendous need for and joy that comes from education that focuses on the whole person and equips students to think critically and pursue knowledge actively.
"The task of the modern educator is not to cut down jungles but to irrigate deserts."
Are you an educator interested in teaching at Classical?
Join us in helping children to become intelligent, curious, and responsible young adults.