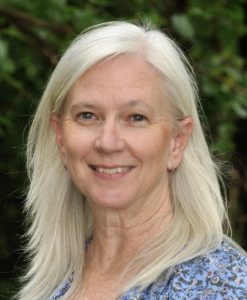 Bachelor of Fine Arts in Art Education (DAAP | University of Cincinnati)
Master of Arts in Visual Arts Education (DAAP | University of Cincinnati)
Mrs. Hofmann began her teaching career at Cincinnati's School for the Creative and Performing Arts where she developed a variety of interdisciplinary lessons that were honed and expanded through years of teaching art at large public schools like Walnut Hills High School and small private schools like Covington Latin School.  In addition to teaching studio art and art history to young people, Mrs. Hofmann has also taught area educators about the collection at the Cincinnati Art Museum through its Evening for Educators Program.  Outside of the classroom, Mrs. Hofmann has been known to organize and run art camps that seek to immerse young people in the beauty of art and inspire them to create! Mrs. Hofmann earned her Master Degree in Visual Arts Education in 2015 with the focus on Classical education in the Visual Arts. She received the Director's Choice award for her beeswax lithophane interpretation of the seven liberal arts.  Mrs. Hofmann met her husband Scott when they were both studying at DAAP and have been creating art together ever since. They now have five kids who have joined in their passion for art and beauty with the faith and worship of God. 
"The contemplation of beauty causes the soul to grow wings."
Are you an educator interested in teaching at Classical?
Join us in helping children to become intelligent, curious, and responsible young adults.