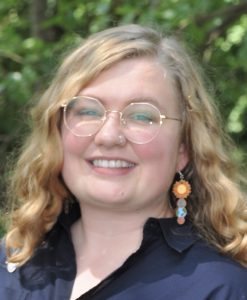 Instructional Aide | Kindergarten
Mrs. Hartenstein was born and raised in Cincinnati and has been an apprentice as a kindergarten teaching assistant at a classical academy since 2021. She loves the pure beauty and joy that exists uniquely in a kindergarten class. There is nothing more special than teaching a child how to read. The delight in their hearts as they persevere through challenging phonics instruction to realize they have unlocked countless worlds for them to explore through literature is magic. Her favorite part of the classical model for young students is how the Socratic method honors students' big thoughts and questions about life and the world around them. It is a profound glory to be able to celebrate a child's humanity by offering a safe place for them to learn and grow and ask questions. 
Mrs. Hartenstein married her middle school sweetheart in 2020. She enjoys cooking, baking, reading, music, the color yellow, and exploring the beauty the United States has to offer. She is thrilled to be a part of the founding team at Cincinnati Classical Academy.
"Since it is so likely that (children) will meet cruel enemies, let them at least have heard of brave knights and heroic courage. Otherwise you are making their destiny not brighter but darker."
Are you an educator interested in teaching at Classical?
Join us in helping children to become intelligent, curious, and responsible young adults.