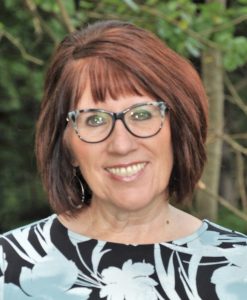 Bachelor of Arts in Elementary Education ( Thomas More University)

Master of Arts in Elementary Education (Northern Kentucky University)
Mrs. Peters began her 30+ years of teaching in a Catholic school in Bellevue, Kentucky. After the birth of her twins, she took several years off to become a stay-at-home mom. Upon her return to teaching, she taught many 3rd, 4th, and 5th grade students during her 20 years at St. John the Baptist School. With her experience of being a classroom teacher with an emphasis in math and science, who uses traditional methods and promotes the core virtues to cultivate moral character, she strives to build a classroom environment of wonder, respect, and love of learning.  She also believes that academic and personal integrity are essential to the success of nourishing students' minds and hearts. Each year, she looks forward to the new adventure of helping her 4th graders on the journey of discovering the true, the good, and the beautiful. 
"Some adventures take us far from home. 
Some adventures lead us to our destiny"
C.S. Lewis, The Lion, the Witch, and the Wardrobe
Are you an educator interested in teaching at Classical?
Join us in helping children to become intelligent, curious, and responsible young adults.