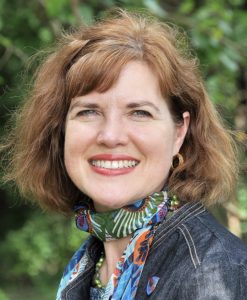 Mrs. Michele DiCristoforo
Third Grade Teacher | John Senior Chair for Distinguished Teaching
Bachelor of Fine Arts (English | Xavier University)
Post-Baccalaureate Certificate in Occupational Therapy (Xavier University)
Masters in Education (Xavier University)
Licensed Occupational Therapist in the state of Ohio
Michele DiCristoforo has led a unique career path, combining teaching English to middle school and high school students, and conducting pediatric Occupational Therapy
in multiple settings. Her experience and continuing education in Occupational Therapy are applicable both in the classroom and in the clinic. This includes research in the following areas: Brain Gym, School Moves, Bal-a-Vis-X, Building New Neural Pathways with Dyslexia and Dyscalculia, and Advanced Training in Neuroscience and Self-Regulation. Currently, she is completing a Certification Course in Tech Addiction, Digital Health, and Distracted and Disorganized Kids in a Digital Generation. During her career, she has worked with children with a variety of disabilities; however, she enjoys assisting ALL children in forging new skills, identifying personal strengths, and remediating challenges. Inspiring children to be lifetime readers and learners has been a persistent passion in her life and work. She is overjoyed to be part of the Cincinnati Classical Academy faculty.
"Gratitude bestows reverence, allowing us to encounter everyday epiphanies, those transcendent moments of awe that change forever how we experience life and the world."
Are you an educator interested in teaching at Classical?
Join us in helping children to become intelligent, curious, and responsible young adults.