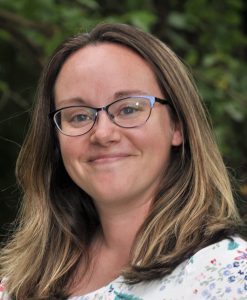 Grand Canyon University – Bachelor of Science in Early Childhood Education
Mrs. Stevenson and her family moved to Ohio in 2021 from Virginia. She and her husband, Adam, have three children who are attending CLASSICAL. She has wanted to work with children for as long as she can remember; finding Cincinnati Classical Academy feels like the school family she's been looking for. Mrs. Stevenson wants to share her love for learning with her kindergarten students and their families. As a professional within the classroom, she believes it is her duty to show responsibility for the students in a caring, sensitive, and patient manner.  When not in the classroom, Mrs. Stevenson can be found cooking, baking, painting, going for walks with her puppy, and spending quality time with family and friends. She is excited to embark on this school year with Cincinnati Classical Academy and build students' academic resumes. 
"Education is for improving the lives of others and for leaving your community and world better than you found it."
Are you an educator interested in teaching at Classical?
Join us in helping children to become intelligent, curious, and responsible young adults.