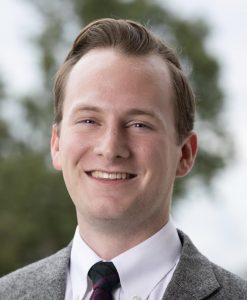 Bachelor of Arts (English) | Hillsdale College 
Hailing from Haslett, Michigan, Mr. Johnson joined CLASSICAL after becoming the founding School Leadership Fellow in Hillsdale College's K-12 Education Office, whose duties also included teaching middle school Latin at Hillsdale Academy. During the fellowship, Mr. Johnson took part in all training whereby prospective school leaders prepare to work at member schools in the Hillsdale network. Beforehand, Mr. Johnson led operations for Hillsdale's free online courses program, which has now produced over 35 courses and consists of over three million students nationwide. In 2020, Hillsdale College faculty, staff, and students named him the Outstanding Senior Man of his graduating class. Mr. Johnson is currently completing a master's in classical education from the University of Dallas, where he is writing his thesis on Shakespeare's Roman plays.
"Felix qui potuit rerum cognoscere causas."
Are you an educator interested in teaching at Classical?
Join us in helping children to become intelligent, curious, and responsible young adults.