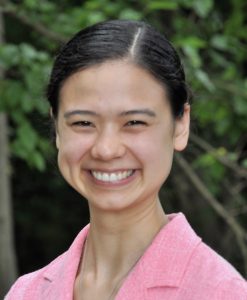 Miss Helen Mariah Murdoch
Bachelor of Arts (English with minors in Classical Education and Mathematics | Hillsdale College)
Miss Murdoch's studies at Hillsdale College included such courses as English Grammar, the Classical Quadrivium, and Classical Children's Literature. As an intern with Hillsdale's K–12 Education department, she experienced their dedication and expertise and contributed to their mission of increasing the availability of classical education. She taught fifth grade at Cincinnati Classical Academy during the school's inaugural year and takes great joy in fostering a delight in story in her students, promoting thoughtful consideration of literature through class discussions, and equipping her students to write well themselves. Miss Murdoch received a classical education from grade school through college and is grateful for her education's grounding in reading classical works, encountering primary texts first-hand, and thinking critically and carefully when approaching new ideas.
"The great fairy tales and children's fantasy stories attractively depict character and virtue. In these stories the virtues glimmer as if in a looking glass, and wickedness and deception are unmasked of their pretensions to goodness and truth. These stories make us face the unvarnished truth about ourselves while compelling us to consider what kind of people we want to be."
Vigen Guroian, "Awakening the Moral Imagination: Teaching Virtues Through Fairy Tales"
Are you an educator interested in teaching at Classical?
Join us in helping children to become intelligent, curious, and responsible young adults.