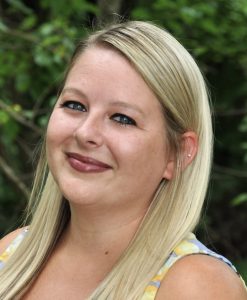 Instructional Aide | Kindergarten
Mrs. Ormond was born and raised in Blue Ash. She and her husband were high school sweethearts, married in 2013 and have two children who will be attending CLASSICAL this fall. Mrs. Ormond was blessed to be a stay-at-home mother while her husband, also was serving in the United States Navy. During that time, Mrs. Ormond and her family enjoyed life in Jacksonville, Florida and San Diego, California. In 2016, they returned to her husband's hometown of Reading. For the past six years, Mrs. Ormond has worked as an Educational Assistant with special needs students at Sycamore Community Schools. During her time with Sycamore she also had the pleasure of working with the junior high school as a cheer coach.  She is truly looking forward to the challenge and privilege of working with students at Cincinnati Classical Academy during this inaugural year and beyond!
"You're braver than you believe, stronger than you seem, and smarter than you think."
AA Milne, Winnie-the-Pooh
Are you an educator interested in teaching at Classical?
Join us in helping children to become intelligent, curious, and responsible young adults.