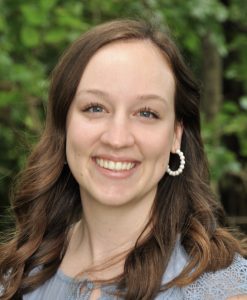 Bachelor of Science (Elementary Education with minor in Psychology | Grove City College)
Miss Emma Kirk graduated this year from Grove City College with a Bachelor of Science degree in Elementary Education and a minor in Psychology. During her time at Grove City, she enjoyed investing in her community by serving on the Orientation Board, mentoring grade school girls, and choreographing for the dance organization on campus. In addition to her extracurriculars, Miss Kirk was extremely grateful for the knowledge and wisdom she gained from her professors and fellow classmates. She sees education as a beautiful opportunity to invest in students' lives and help them become lifelong learners who desire to serve others. She is thrilled to join the Cincinnati Classical Academy community and looks forward to meeting her sweet kindergarteners in the Fall! Her hope is to create a welcoming atmosphere that sparks creativity and develops an eagerness to learn from one another.
"Educating the mind without educating the heart is no education at all."
Are you an educator interested in teaching at Classical?
Join us in helping children to become intelligent, curious, and responsible young adults.