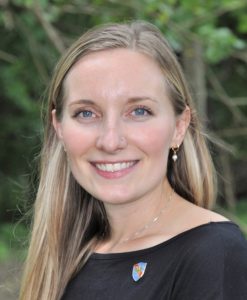 Bachelor of Arts (Criminology, with a Minor in Russian | Ohio State University)
Miss Courtney Roth has served as a college missionary in Texas and New Jersey with Saint Paul's Outreach, an organization that promotes personal growth and faith formation in college students. She also has experience working with young students in two different Cincinnati elementary schools, which has ignited a passion for early childhood learning. Miss Roth is passionate about literature, storytelling, and helping young ones learn to read. She believes one of the most exciting aspects of learning is cultivating wonder and awe as one explores the wonderful world around us through adventure and observation. She firmly believes that education is to help develop the human person in character, virtue, and morality. For fun, she loves to read, spend time outside, and study the Russian language. Miss Roth is thrilled to be a part of the Cincy Classical community!
"The mind that is not baffled is not employed./The impeded stream is the one that sings."
Wendell Berry, Our Real Work
Are you an educator interested in teaching at Classical?
Join us in helping children to become intelligent, curious, and responsible young adults.