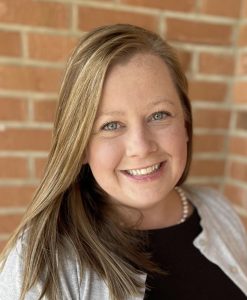 Bachelor's Degree in Special Education | Miami University
Mrs. Flum is a passionate, dedicated teacher with 12 years of prior teaching experience. She began her teaching career in 2011 after graduating from Miami University with her Bachelor's degree in Special Education. Subsequently, she gained most of her experience at an accredited Classical Latin school. She has attended several Classical Latin School Association conferences and is well-versed in classical education and its immense benefits. She has a strong desire to help struggling students reach their full potential and enjoys the challenge of unlocking each individual student's abilities and skills. In her free time, Mrs. Flum enjoys spending time with her husband and experiencing all the joys that being a mom of three young children has to offer.
"It is the mark of an educated mind to be able to entertain a thought without accepting it."
Are you an educator interested in teaching at Classical?
Join us in helping children to become intelligent, curious, and responsible young adults.