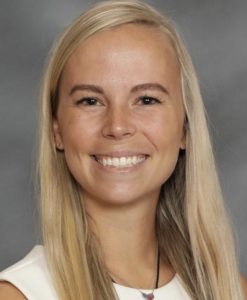 University of Cincinnati, Bachelor of Science, Early Childhood Education
Miss Gerome, born and raised in Cincinnati, is a proud "Leap Day baby," born on February 29, making her only 6 ¾ years old by the leap calendar! She spent the first seven years of her career at St. Ursula Villa Academy in Pre-K and enjoyed those years very much. Being a part of young children's first experience in a school setting allowed her to give her students what they needed to begin their educational experience by sharing her patience, compassion, and joy for life. She spent the 2022-23 academic year teaching third grade math and science in Cincinnati Public Schools, where her students outscored the entire school with year-end scores! Fun fact: Miss Gerome is very athletic; she played softball at McNicholas High School and the University of Cincinnati, where she pitched in the College World Series!
"If something rude of any kind was said, let the winds take it."
Are you an educator interested in teaching at Classical?
Join us in helping children to become intelligent, curious, and responsible young adults.