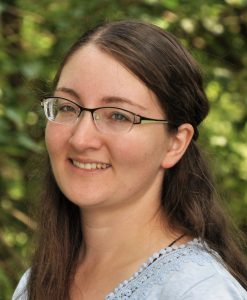 Bachelor of Arts (Art Education, minor in Theater | Seton Hill University)
Miss Calvino first started teaching art to homeschool co-ops and theater to the youth in her parish in her home state of Illinois. After a move to Pittsburgh to be closer to family, she managed a religious education program at a Catholic parish while continuing to teach art, theater, and creative writing classes in her community. Recently, Miss Calvino chose to obtain her certification in art education to further her work with grammar school students. A firm believer in the impact the arts can have on the self expression, communication, and emotional development of the individual, Miss Calvino is thrilled to embark on a journey with a school that also values the importance that the arts play in a developing individual's life. Her favorite art mediums include oil painting, watercolor, and carving. In her free time, Miss Calvino might be found painting, writing plays, sewing, singing, or cooking.
"We do not want merely to see beauty, though, God knows, even that is bounty enough. We want something else which can hardly be put into words — to be united with the beauty we see, to pass into it, to receive it into ourselves, to bathe in it, to become part of it."
Are you an educator interested in teaching at Classical?
Join us in helping children to become intelligent, curious, and responsible young adults.