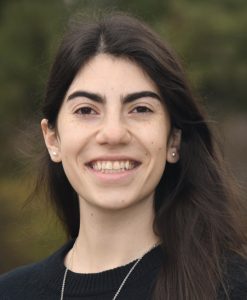 Instructional Aide | Kindergarten
Ms. Anna Sofio was born in Cincinnati and has lived in Reading since she was three years old. She graduated from Reading High School in the spring of 2019, and in the fall of that year began her college education at The Wharton School of the University of Pennsylvania. She has been on a break from college, working for a family with two toddlers and a nine-year-old. She also interned at Back2Back Ministries, supporting their goal to bring holistic care to orphans across the world. Ms. Sofio intends to return to the University of Pennsylvania in the fall of 2023; she is, however, considering switching her major to English. With a love for encouraging a great heart, mind, and soul in children of all ages, she is thrilled to join the Cincy Classical team!
"Excellence is an art won by training and habituation. We do not act rightly because we have virtue or excellence, but we rather have those because we have acted rightly. We are what we repeatedly do. Excellence, then, is not an act but a habit."
Are you an educator interested in teaching at Classical?
Join us in helping children to become intelligent, curious, and responsible young adults.