We now have limited openings for students in all grade levels for the 2022-2023 school year. 
Yes, we are still accepting students for the 2022-23 school year. To begin the enrollment process, please create an account on our Parent Dashboard. 
Within five business days of submitting your child's enrollment application you will be notified whether your child is being offered a seat for the grade applied for or placed on the waiting list.  
What happens if my child is offered a seat?
If your child is offered a seat, congratulations! Please follow these directions in order to register for the 2022-23 school year. 
In order to guarantee your child's spot for the upcoming school year, you must complete the registration process within seven days of the offer. The process includes 1) accepting the offer, and 2) completing the registration forms. This whole process typically takes 5-10 minutes to complete. Please have a digital copy of your child's birth certificate and your proof of Ohio residency (e.g., a utility bill) ready to upload.
STEP ONE: Accept the Offer
Please log into the Parent Dashboard using the hotlink here. If you don't remember your password, please use the "Forgot Password" link to reset your password. Once you log in, you should see the following screen. Please click on the "View Submitted Forms" button.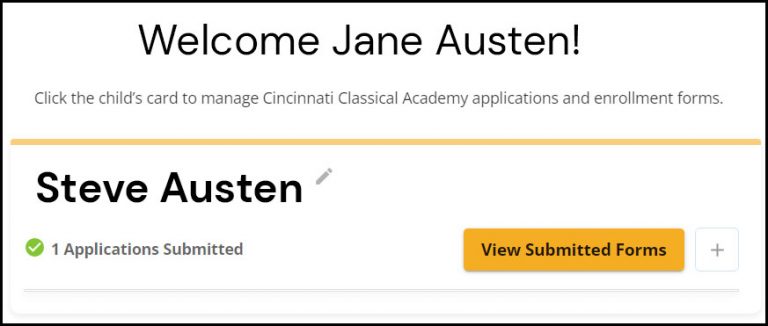 This will take you to the second screen. If you are ready to accept the seat for your child, click on the ACCEPT button: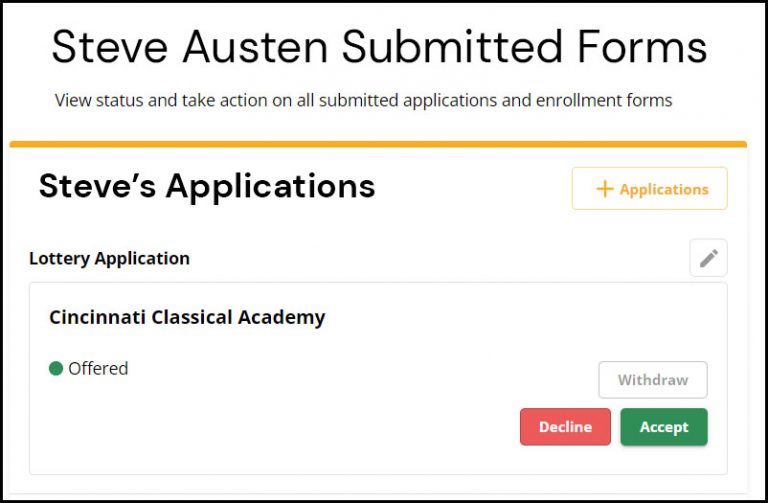 On the third screen, please click on the red "Complete Registration" button: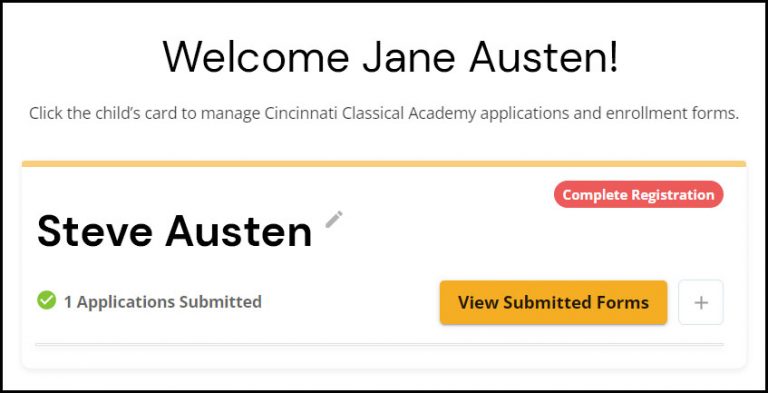 And, believe it or not, there is one more screen. Once you reach this fourth screen, please click on the "Register" button: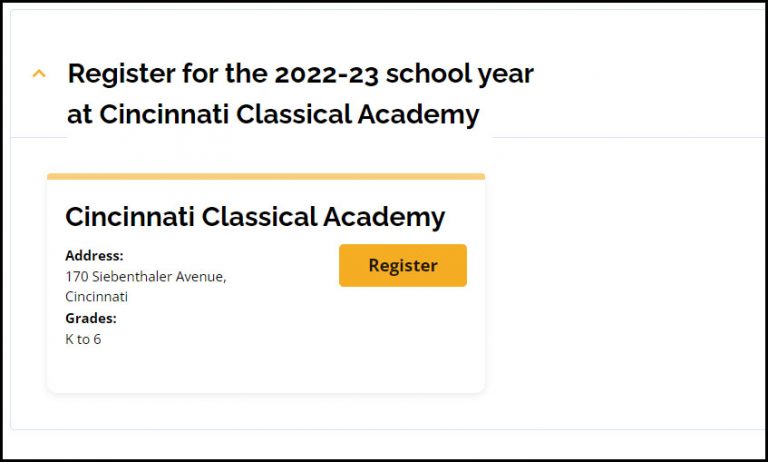 STEP TWO: Complete the Registration forms
At this point you will be taken through the registration process step-by-step. All the information you already filled out for the enrollment application will be auto-filled on your forms. Please simply complete the other required fields. 
Required documents: Please note that you will be asked to upload two documents as a part of this process: 
1. Your child's birth certificate
2. Your proof of Ohio residency (There are many options for this.)
(Please note: If you are a Kentucky resident, you must upload a document stating that you are a Kentucky resident and understand that each of your students is subject to the annual tuition fee. We will be in contact with you regarding this.)
Once you reach the end of the registration process, you will asked to provide a digital signature. Once you submit that, you are all finished. If you have more than one student, please be sure to complete this process for each student. This is the screen you will see when the registration process is finished.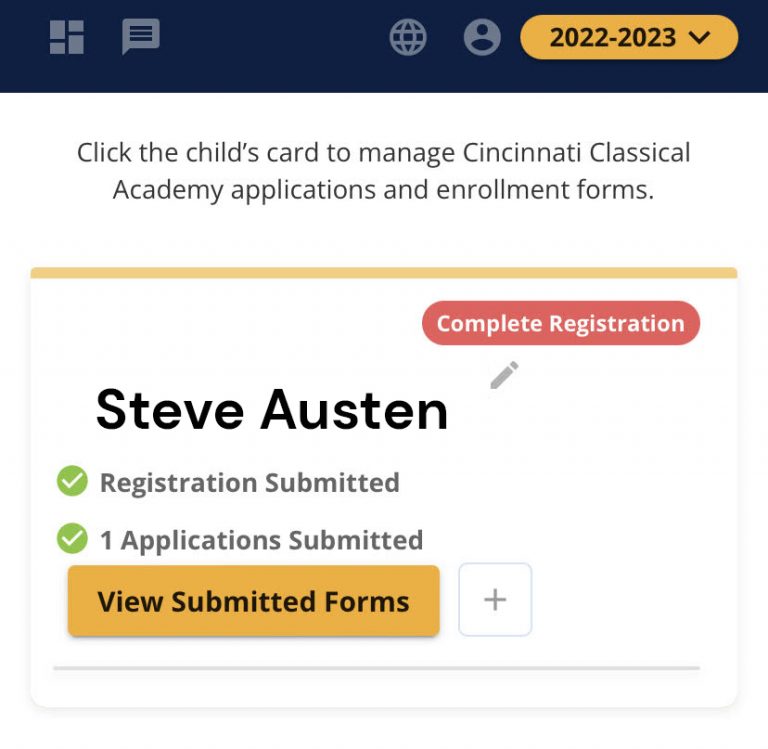 What happens if my child is placed on the waiting list?
If your child is placed on the waiting list for his/her grade level, you will also receive a number that indicates where you are on that waiting list. You will be notified again when and if accepted students decline their seats and your child is moved up to the offered list. At this point you will have seven days to accept or decline the offered seat If you accept, please follow the directions above.