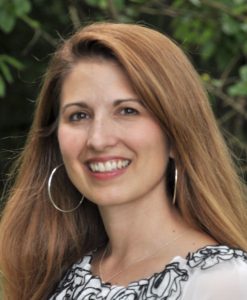 Bachelor of Music (Cincinnati Christian University)
Vocal Pedagogy (The Ohio State University)
Stephanie Mackris has been working in the field of classical education for the past 20 years.  She earned her Bachelor of Music from Cincinnati Christian University and has studied Vocal Pedagogy at The Ohio State University.  As a performer, musical theatre director, and voice teacher, Mrs. Mackris has enjoyed bringing truth, beauty, goodness, and fun to audiences through performance.  As a homeschool teacher, Mrs. Mackris has been classically homeschooling her sons, Sam and Gabe, while teaching various music classes at HELP Homeschool and also teaching Foundations and Challenge B through Classical Conversations.  In her spare time, Mrs. Mackris is with her husband Aaron cheering on her sons as they practice and compete for the Men's Queen City Gymnastics team or singing at church.  The Mackris family resides in Loveland where they are often found performing at Loveland Stage Company, biking at the Loveland Bike Trail, or kayaking on the Little Miami River.
"The aim and final end of all music should be none other than the glory of God and the refreshment of the soul."
Are you an educator interested in teaching at Classical?
Join us in helping children to become intelligent, curious, and responsible young adults.