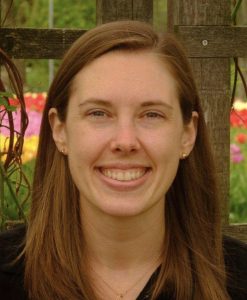 Bachelor of General Studies with a minor in history (University of Dayton)
Master of Arts in Teaching (Early Childhood Education, Mount St. Joseph University)
Ms. Schoenhofer started her career as a university librarian.  Spending each day in an academic environment surrounded by students and professors inspired her to pursue a career in elementary education.  While completing her master's degree, she worked as an instructional assistant in 1st grade and spent time teaching in 1st grade, 3rd grade, and kindergarten in the Dayton and Cincinnati areas.  Most recently, Ms. Schoenhofer worked in special education as an educational assistant.  Having the opportunity to get children excited about their learning is something she is passionate about. Ms. Schoenhofer is excited to join the Cincinnati Classical community as a kindergarten teacher!
"We must learn to reawaken and keep ourselves awake, not by mechanical aids, but by an infinite expectation of the dawn, which does not forsake us in our soundest sleep. I know of no more encouraging fact than the unquestionable ability of man to elevate his life by a conscious endeavor."
Henry David Thoreau, Walden
Are you an educator interested in teaching at Classical?
Join us in helping children to become intelligent, curious, and responsible young adults.