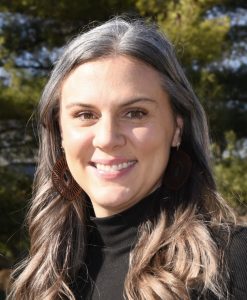 Bachelor of Science, University of Cincinnati
Master of Social Work, University of Cincinnati
Mrs. Delestienne was raised in Pittsburgh, PA and has worked with children and families throughout the community within schools and hospital settings. For the past few years, she has had the privilege of staying home with her children. Mrs. Delestienne previously worked at Cincinnati Children's Hospital as a social worker in the division of developmental and behavioral pediatrics and within behavioral medicine and clinical psychology research. As a mother of three boys, she embraces the joy of parenthood and the importance and sanctity of family. In her spare time, she enjoys baking, reading and spending quality time with her family and friends.
"The function of education is to teach one to think intensively and to think critically. Intelligence plus character – that is the goal of true education."
Dr. Martin Luther King Jr.
Are you an educator interested in teaching at Classical?
Join us in helping children to become intelligent, curious, and responsible young adults.